Skip to Content
Thyroid & Parathyroid Center
Worley Magne Treats Numerous Thyroid Conditions
Thyroid disorders can negatively impact energy levels, impede clear thinking, cause weight gain, and more. Over time, they can cause more serious illnesses, including heart disease. Therefore, it is critical to reach out to Worley Magne today to begin treatment. We have years of experience providing our patients with the care they need to get their thyroid conditions under control. The thyroid gland produces the hormones that regulate and control your metabolism. Because it is located at the front of the neck, an ear, nose, and throat specialist like Worley Magne is best situated to resolve the problem. For treatment for a thyroid disorder in New Orleans, place your trust in our ENTs.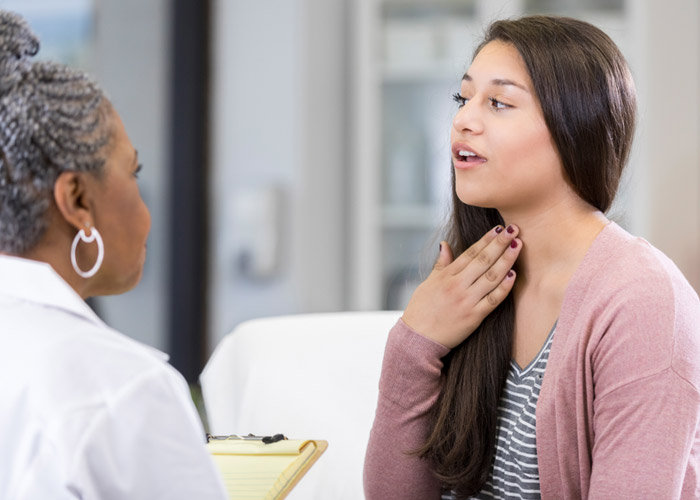 We Use Cutting-Edge Techniques to Treat You
Worley Magne provides medical treatment for a wide variety of conditions, diseases, and chronic ailments affecting the thyroid and parathyroid systems. No two conditions or patients are the same, so we adjust accordingly. As a kid-friendly practice, we place a premium on creating a warm, welcoming, and safe environment for all our patients – both adults and children.
Depending on Your Condition, Our Doctors Might Use Any of the Following Methods to Remedy Your Condition and Restore Comfort to Your Life:
Anterior Cervical Discectomy and Fusion (ACDF) approach
Laryngectomy
Lymph node biopsy
Lymph node excision
Mass excision
Neck dissection
Parathyroidectomy
Parotidectomy
Thyroidectomy
Tracheotomy
Tracheal scar revision
Submandibular Gland Excision
Trust Us to Provide Cutting-Edge Medical Services
Aside from delivering effective medical treatments, Worley Magne prioritizes comfort and safety. Medical science continuously evolves, and we're proud to change along with it. Our practice uses cutting-edge technology – in particular, lasers – to provide precise medical care to our patients. If you have a child with a thyroid condition, you can rely on our medical professionals to not only provide great medical care but to do so in a friendly and trustworthy manner. It's important all of our clients – including children – trust us to deliver compassionate services.