Skip to Content
We Treat an Array of Nasal and Sinus Conditions
At Worley Magne, we work hard to discover new ways to treat a wide range of ear, nose, and throat conditions in patients of all ages. Whether during an in-office, outpatient, or surgical procedure, our ENTs are more than capable of addressing nasal and sinus conditions. Our New Orleans, LA doctors are proud to utilize technology to achieve our goals. We use the GOLD Laser System™ for more precise treatments, as well as additional treatment methods, such as state-of-the-art Navigation System and laser reduction. No matter which procedure we opt to perform, our patients can rely on an experienced ENT to use cutting-edge medical technology.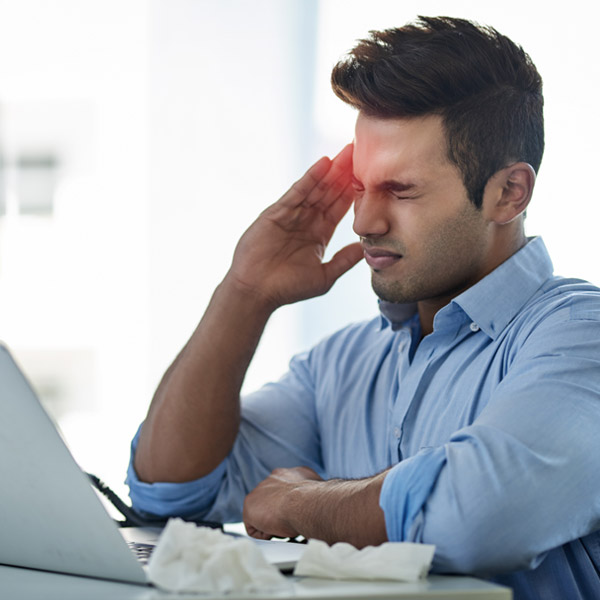 How We Use Balloon Sinuplasty to Treat Sinus Issues
Balloon sinuplasty is a simple, lasting treatment method aimed at reducing and even eliminating chronic sinusitis in individuals of all ages. Worley Magne can perform the procedure in office. Sinusitis is a disruptive condition causing high sinus pressure, pain, chronic congestion, and fatigue. During balloon sinuplasty, we insert a soft and flexible tool – which is connected to a balloon – into the blocked sinus. Then, we inflate the balloon to gentle expand the sinus opening. Finally, our team removes the balloon, leaving behind a permanently open sinus passage.
The Benefits of Balloon Sinuplasty
Because we perform it in-office, it provides a much safer and less invasive solution than many surgical procedures can. It is a fully-covered treatment by most medical insurance providers. The benefits of balloon sinuplasty include:
The process does not require general anesthesia
There are no fasting requirements
We perform balloon sinuplasty in our welcoming and comfortable office
There is little downtime (return to regular activities in as little as two days)
In-office balloon sinuplasty procedures can have lower out-of-pocket costs than if performed in a hospital
Some Common Nasal and Sinus Procedures
In addition to balloon sinuplasty, Worley Magne performs additional procedures designed to treat a range of nasal and sinus conditions. All of these procedures use the latest techniques and cutting-edge technology to secure the best possible results. They include:
Closed reduction of nasal fractures
Dacryocystorhinostomy (DCR)
Destruction of intranasal lesion
Functional endoscopic sinus surgery
Nasal lesion excision
Removal of foreign body
Septoplasty (repair of the septum)
Office Laser Turbinate Reduction
We Provide Personalized Service to Each of Our Patients
At Worley Magne, we promise to treat each patient on an individualized basis, delivering the best possible care, no matter the age group. For instance, we recognize the needs and tolerance of a fully-grown adult differ from those of a child. Therefore, our ENTs alter their approach when treating children. We want to make sure they're not frightened during the procedures designed to help them lead healthier and less painful lives.