Skip to Content
Worley Magne Can Help Treat Mouth Conditions
As a patient-centered and kid-friendly practice, Worley Magne is well-situated to provide compassionate and friendly service to our patients. We understand all medical conditions can be stressful. Many patients aren't sure what's wrong or how serious the condition is. We offer a comfortable, welcoming, and reassuring environment, which is one of the reasons we're trusted throughout New Orleans, LA for oral health care. Our ENTs understand the nuances of diseases and conditions afflicting the mouth and throat and how to address them. We have experience treating children and maintain a close relationship with Children's Hospital New Orleans. If you're experiencing discomfort, pain, or anything out of the ordinary in your mouth, don't hesitate to contact us today.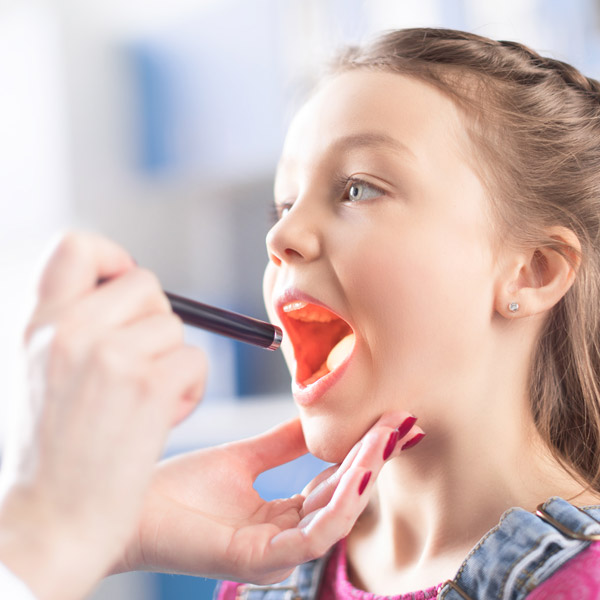 We Use a Variety of Treatments for Mouth Disorders
At Worley Magne, our first priority is your health and safety. As expert ear, nose, and throat physicians, we're familiar with the treatment methods for afflictions, disorders, and diseases impacting the mouth. Our expertise enables us to perform biopsies, injections, and tests for a variety of seasonal ailments.
We Treat Conditions in a Variety of Ways, Including:
Adenoidectomies
In-office oral lesion biopsies
Oral lesion excision repairs
Tonsillectomies
Direct laryngoscopies with or without biopsies
Microsuspension laryngoscopies
Vocal cord lesion excisions
Vocal cord injections
Strep tests
Flu tests
Contact Worley Magne Today for an Appointment
Even if you aren't experiencing difficulties with your mouth, our ENTs can help. As ear, nose, and throat specialists, we've handled a broad spectrum of treatment regimens for a variety of ailments and conditions. We perform hearing tests, advise on hearing aids, treat thyroid disorders, care for children, and more. Our practice has years of experience delivering the kind of care only experienced and compassionate providers can offer. Throughout the greater New Orleans, LA area, our patients trust us to help them handle their condition and recover to full health.