Skip to Content
How Can Worley Magne Help Me?
Worley Magne is a leader in laser-guided nasal and sinus treatments for a variety of conditions. We are affiliated with Children's Hospital New Orleans, making us the ideal destination for parents with children suffering from a nasal or sinus condition. But we also treat patients of all ages. Our versatility has established our practice as one of the most trustworthy ENT practices in the New Orleans, LA area. Sinus and nasal discomfort and pain are caused by a range of underlying conditions, including severe allergies and an array of diseases and disorders. The best way to find relief is to make an appointment, where one of our ENTs can examine you and make a diagnosis.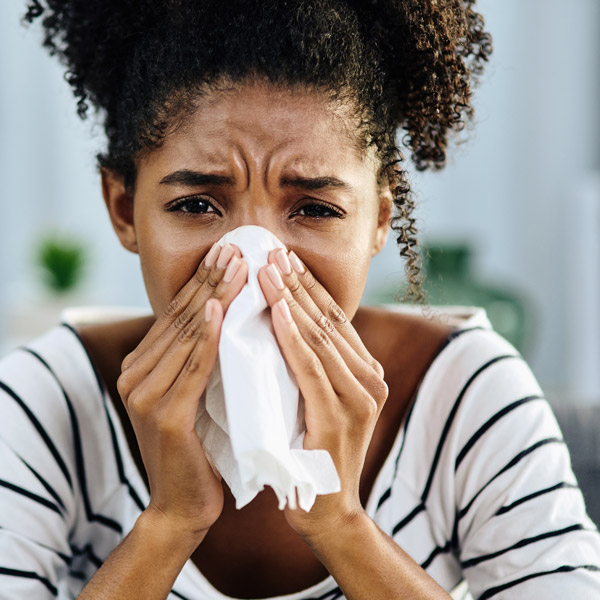 What Are Sinuses and Nasal Passages?
Sinuses are hollow, air-filled areas within a patient's skull, which connect to the nostrils and nasal package. They behave like balloons and reduce your skull's weight. Sinuses allow you to keep your head upright and regulate your skull's temperature as well as your vocal cord strength. There are three sinus areas: the forehead, behind the cheekbones, and the eyes. They also provide critical defenses against germs.
Some of the Most Common Conditions or Diseases Causing Sinus and Nasal Pain Include:
Nasal obstruction
Nasal polyps
Nasal tumors
Sinusitis
Inferior turbinate reduction
Rhinitis
And more
Visit Us If You Experience Chronic Sinus or Nasal Pain
Ultimately, when to see Worley Magne is up to you. Many patients experience regular allergy symptoms, which can include coughing as the sinuses drain. However, other problems can be more significant. If you experience chronic nasal or sinus pain, making an appointment with our practitioners can be the best way to ensure a better and more comfortable quality of life. We can discover the cause of your nasal and sinus pain and treat the condition.