Skip to Content
We Partner with the Local Children's Hospital for Great Care
At Worley Magne, we take great pains to create a kid-friendly environment where children aren't afraid to receive treatment for a broad array of ear, nose, and throat conditions. We understand how frightening some of our treatments can be for children. We want them to feel comfortable. We're proud to maintain an association with Children's Hospital New Orleans, where our ENTs perform procedures on children impacted by a variety of conditions. Our resources, bedside manner, and facility are three reasons why we're the best pediatric ENT care New Orleans, LA has to offer.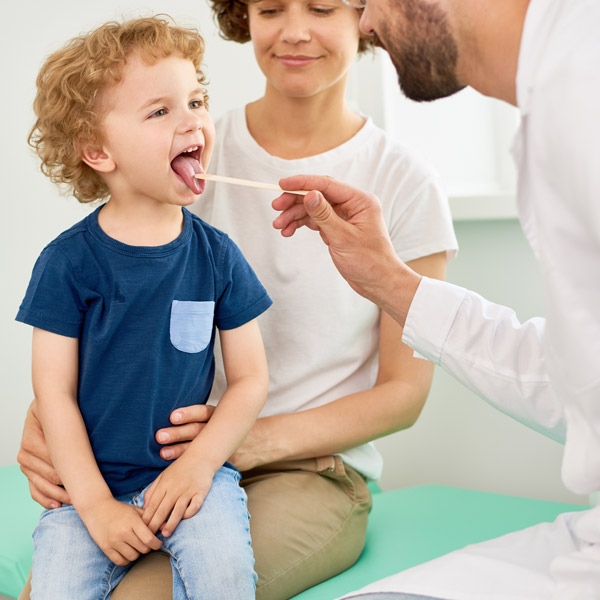 Combat Ear Infections with PE Tube Insertions
Many children experience frequent ear infections, causing pain and confusion, especially among infants, pre-toddlers, and toddlers. They don't understand what's happening to them, leaving parents at their wits end. Fortunately, treatment for ear infections has vastly improved since most parents were children. Parents must act quickly to resolve chronic ear infections to protect their children's ears. At Worley Magne, we use pressure equalizer (PE) tube insertion to reduce ear infections and allow air into the ear and enable fluid to drain into the throat. This procedure can store and preserve normal hearing. Most importantly, we know how to make children feel safe, comfortable, and at-ease. We know they won't understand why they're going into surgery.
Some Things to Understand About PE Tube Insertions Include
We use general anesthesia in an outpatient surgery
The tubes will not cause hearing loss or long-term damage to the eardrum
We suction excess fluid from the middle ear before inserting the tubes
Post-surgery, please prevent dirty water from entering the ear canals
There might be more drainage than usual into the throat, but this normal
Many children experience an immediate improvement in their hearing
Sometimes, the tubes do not entirely prevent ear infections
Eventually, the body will reject and remove the tubes, but most kids do not need a second set
We recommend periodic follow-up appointments to ensure the tubes are working correctly
We Create Fun-Filled, Safe Atmospheres for Children
No matter the condition, Worley Magne is more than capable of delivering compassionate and comfortable treatment to your children. We understand how to make kids feel at ease in our office. We want them to feel safe, and at home, so we can provide the care we're well-known for in the New Orleans, LA.